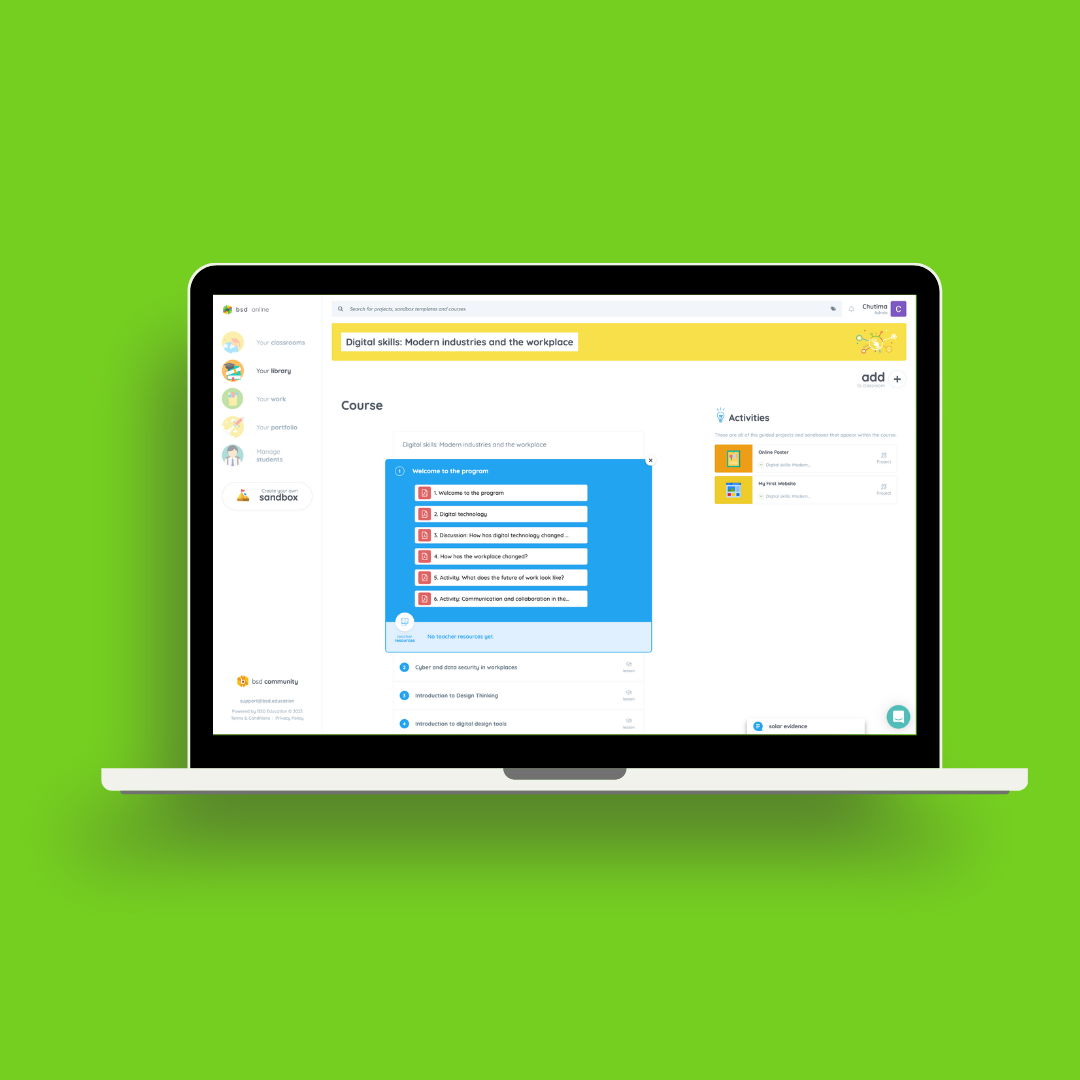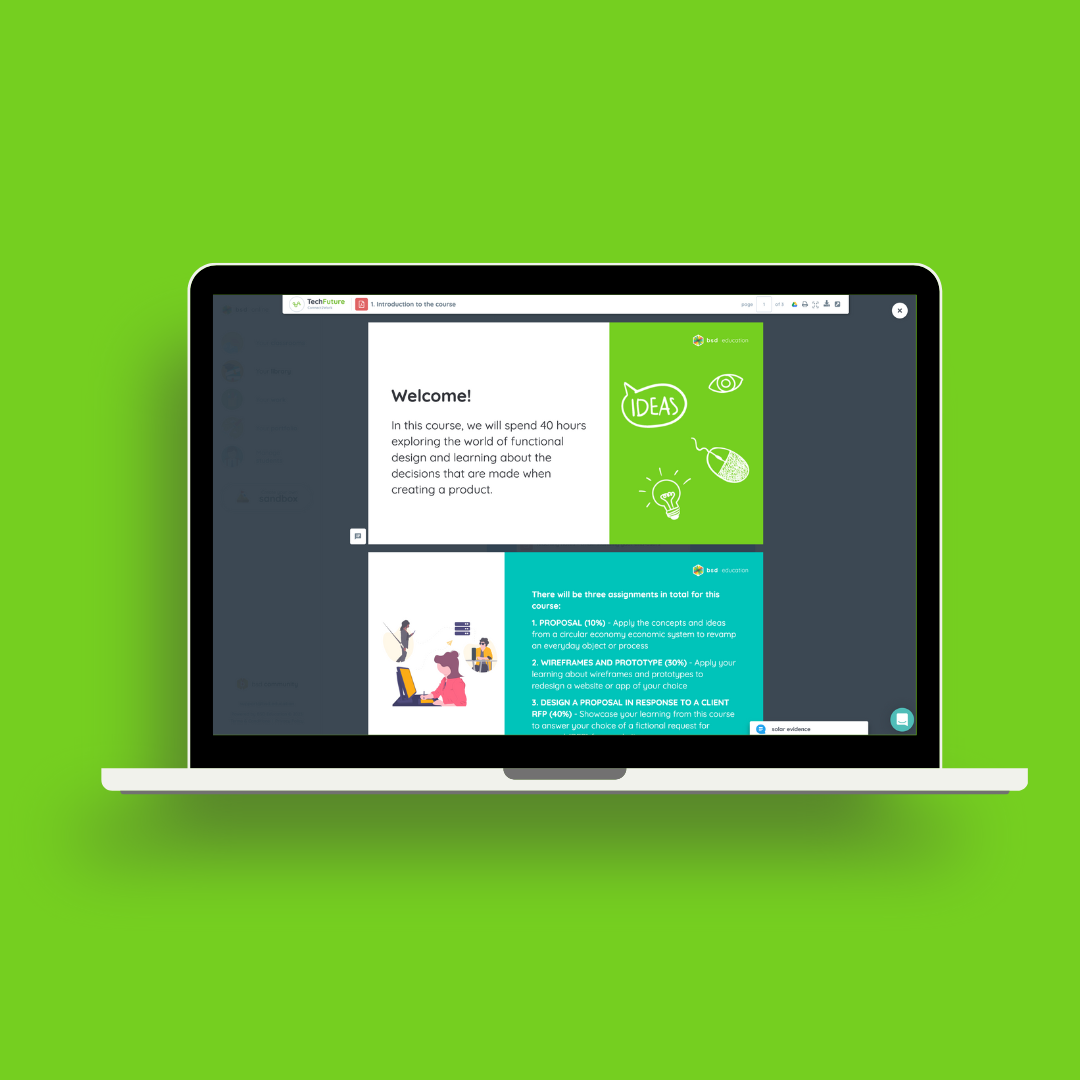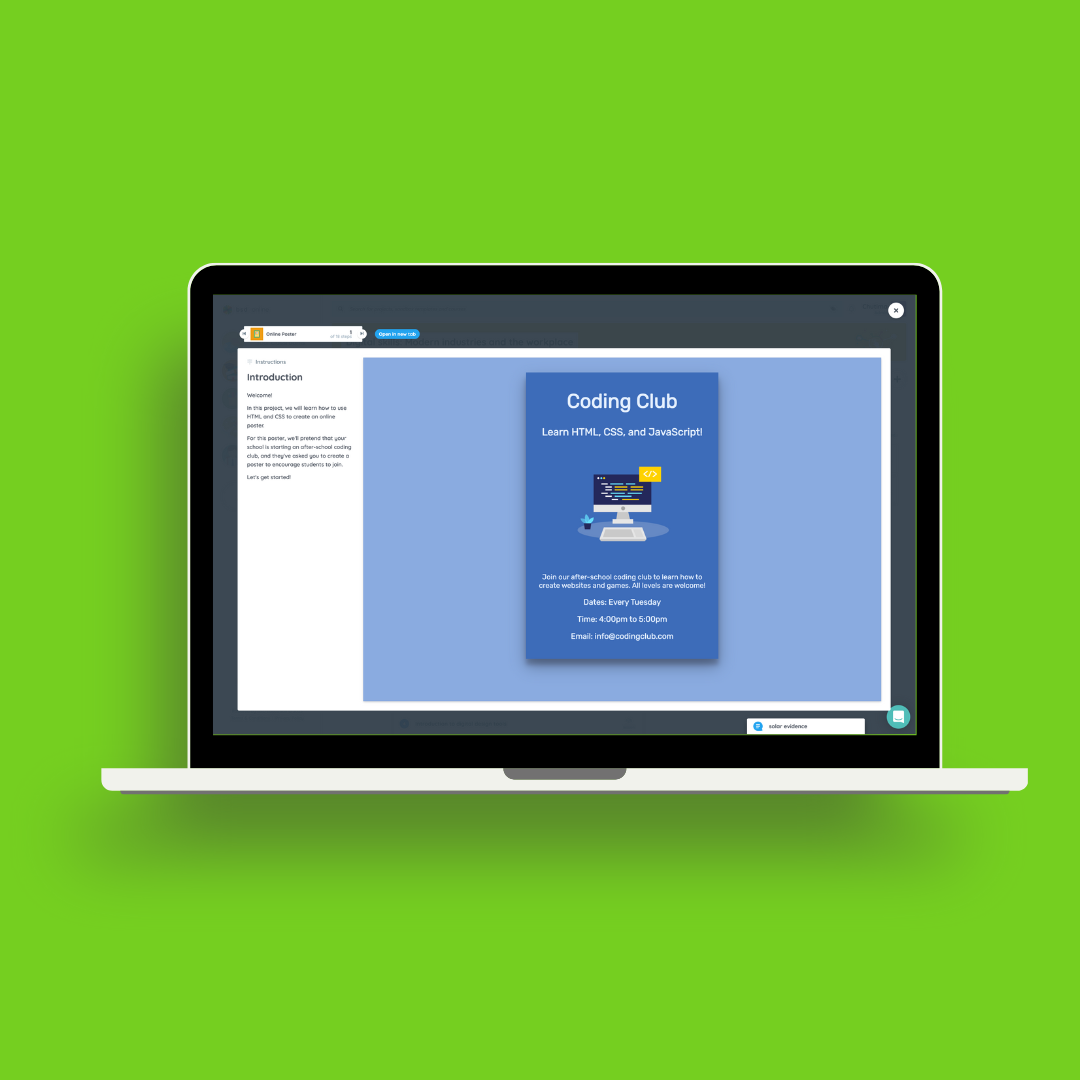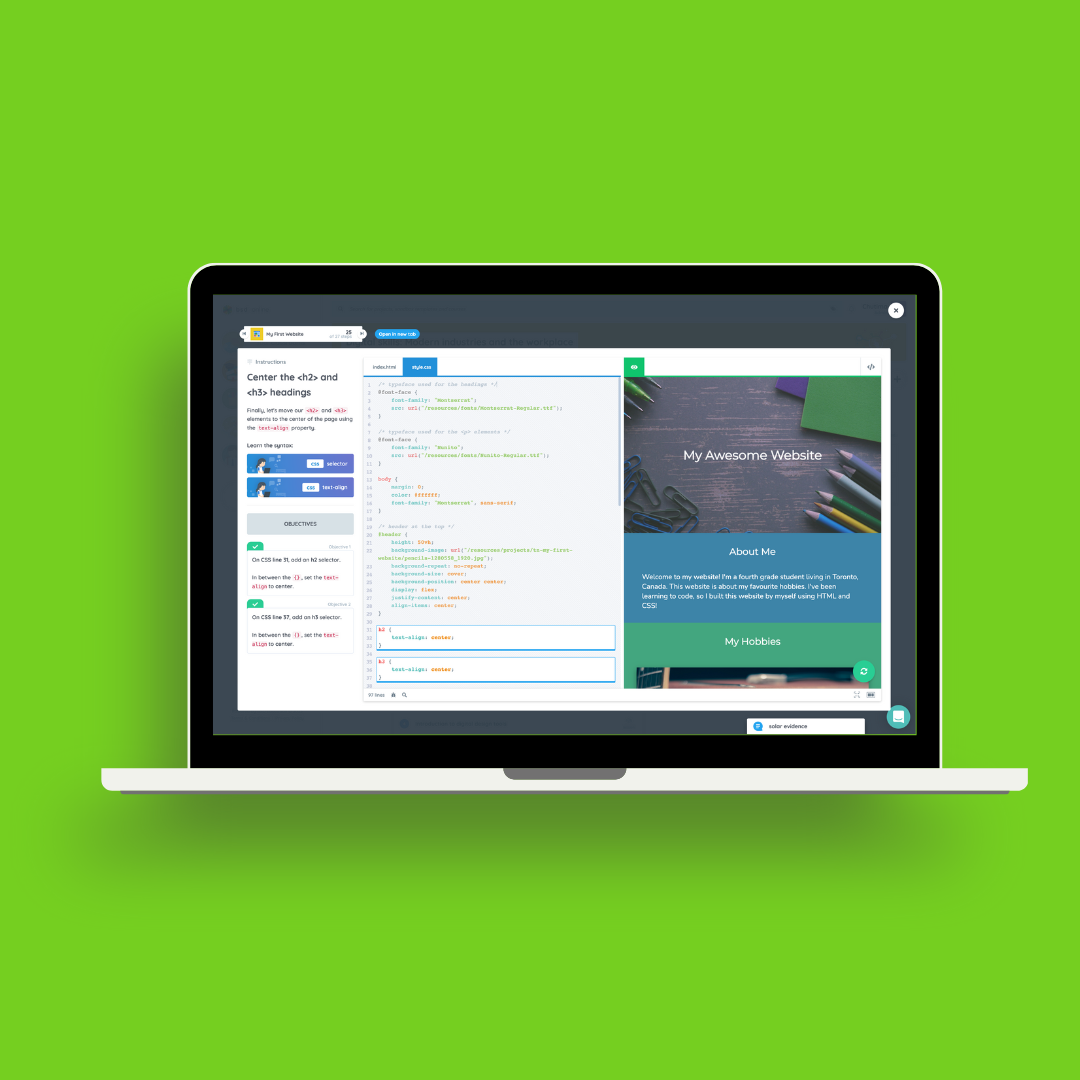 The TechFuture program is designed to give students, ages sixteen plus, a chance to explore how technology has transformed different digital industries.
Students will apply the learning by building real-world projects using industry standard tools. The six courses cover topics in design, programming, data analysis and organization, as well as digital marketing. Students will apply skills within a range of industry themes and job activities to expand their understanding and opportunities of where their own greatest interests lie related to the world of professional digital industries.
Each course is 40 hours and can be done together in the recommended order (240 hours), or individually. The courses are designed to give students opportunities to practice their skills, project management, as well as communication, digital literacy and digital citizenship. This programme is essential to the modern workplace.
1
Learn essential coding languages HTML, CSS and JavaScript.
2
Create solutions using technical skills and concepts to establish a portfolio demonstrating how they're able to apply concepts they've learned in real world contexts.
3
Acquire solid problem solving ability with programming, design, data and digital marketing enriched through deep connections with digital citizenship and literacy.
4
Experience real workplace scenarios to be better able to consider decisions about university and / or career choice.
5
Courses finish with presentations, shareable online projects and a portfolio of work.
Integrate tech education into a variety of different subject areas by contacting us today.