Enabling Educators to teach Digital Skills
Founded in 2013 by Chris Geary and Nickey Khemchandani, BSD Education has come a long way from its beginnings in Hong Kong.
BSD Education works closely with both students and teachers, helping to prepare students for the jobs of the future and making digital skills more accessible to teachers. 
Our work empowers educators to bring digital skills in the classroom by providing an online learning environment, ready-made customizable curriculum, and professional development. We partner with schools all around the world to make it easier to integrate technology curricula, without the need to hire skilled professionals.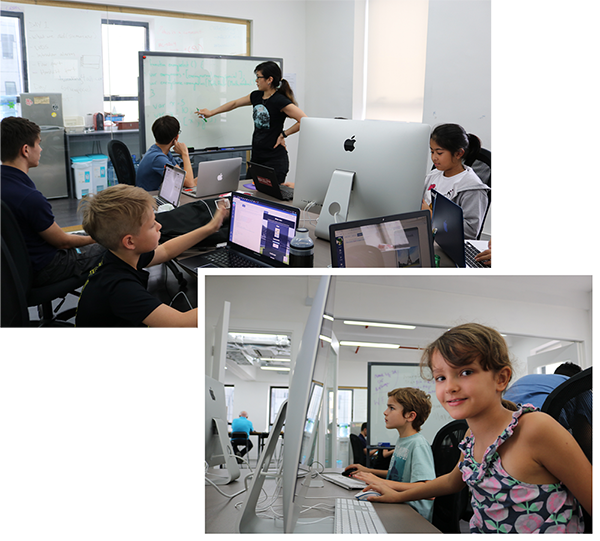 Chris Geary
CEO / Co-Founder
15 year business operator and investor, advisor to World Economic Forum, education non-profit leader, school governor, foundation board member.
Nickey Khemchandani
CTO / Co-Founder
13 year digital veteran, consulted over 1,100 companies, 8 year expert in education technology, has taught over 5,000 students.
Charlotte Brearley
COO
10 year education specialist: Horobin prize winner (Uni. of Cambridge), qualified teacher, policy advisor for UK Department of Education and experienced in two education startups.
Naveen Khugputh
CFO (NXD)
16 years in institutional and venture finance, experienced with high growth global operations in emerging and developed markets.
Neil McMillan
VP of Engineering
Expert software engineer and problem solver, 15 years with game, medical, and enterprise software development.
Mark Barnett
VP of Education
Over 14 years experience in STEAM, maker education, and online teaching, instructor and advisor to teachers and administrators globally.
Gabrielle Iorio Sylk
VP of Operations
Experienced senior executive with expertise in operational efficiencies and innovative solutions, speaker at education forums such as No Limits Leadership Conference.
Bradford Stein
VP Bus. Dev., North America
6-year cross-functional EdTech veteran with experience at startups and growth companies, experience includes operations, marketing, sales, and customer success.
At BSD Education, our community includes entrepreneurs, educators, and technologists with a shared mission: to empower educators to use technology in the classroom. Are you passionate about EdTech?