Practice Design & Computational Thinking With Your Students
Use this free workbook to introduce and practice Design and Computational Thinking with your students. Your students will learn fundamental concepts for solving problems with a human-centric and creative approach – future-ready skills for school, life, and career.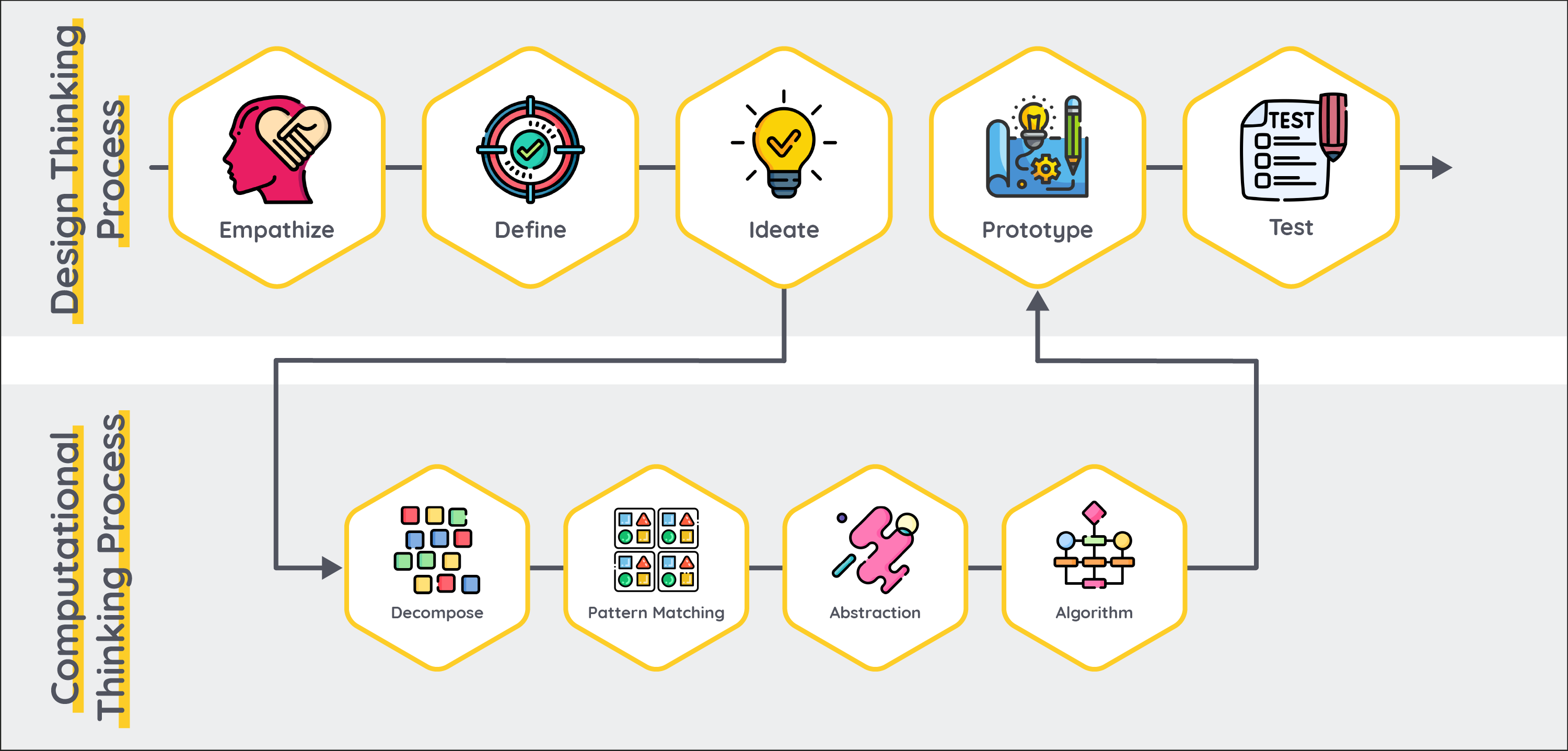 In this workbook, BSD introduces DeCoDe: a powerful framework that combines Design (DT) and Computational Thinking (CT) to solve complex problems:
Step 1 – Start with DT's first three phases.
Step 2 – Switch to the CT process.
Step 3 – Complete the CT process to solve the problem.
Step 4 – Pick up the DT process where your algorithm becomes your testable prototype.
We call this process DeCoDe because we insert Computational Thinking between Design Thinking. This method is a way of decoding a problem, to break it down, decipher it, and find a useful solution.
What's Included In The Workbook?
Get in touch

Get your school all set for Digital Skills