To say 2020 was a difficult year for teachers is an understatement. All educators have overcome a variety of challenges, from general safety to maintaining engagement this year. At BSD Education, we would like to recognize those that have gone above and beyond. BSD is pleased to announce the nominees for the 2021 CARE Awards!
These teachers' passion for their students has directly contributed to classroom success by integrating digital skills.
BSD Education is passionate about providing students with the technical capabilities and ethical practices to use digital tools for good. The CARE Award nominees come from a variety of backgrounds and experiences. However, each represents one or more of BSD's four core values: Curiosity, Adaptability, Resilience, and Empathy.
The public will choose CARE Award winners, and voting will take place from May 3-14. Meet this year's CARE Award nominees below, then go cast a vote here.
Curiosity Nominees
Alicia Johal (San Diego Jewish Academy, California, US)
– In 2020, Alicia decided to combine BSD's real-world coding projects with her school's community service and mindfulness initiatives. The use of BSD Education to teach digital skills in the classroom while maintaining the school's mission qualifies Alicia for a Curiosity nomination.
Chelsey Williams (International Community School, Singapore)
Chelsey's classroom is never boring since she always tries new things and gives her students new experiences. Chelsey went above and beyond in 2020 to design fresh content and exciting activities for her Grade 6 and 8 students using BSD's platform.
Nick Gurol (St. James School, Pennsylvania, US) –
Nick not only pushes his students to try new things and develop digital skills, but he also uses BSD Education's platform to teach coding in the classroom. Nick has worked hard to develop his coding skills and deserves to be nominated in the Curiosity category.
Faizaa Fariya Hridi (Upskill, Bangladesh) – Faizaa spends time strengthening her own digital skills, which directly impacts her students' improvement in the classroom. Faizaa wants to develop her students' web and app development skills so they can prosper in our rapidly evolving digital world.
CARE Award Nominees: Adaptability
Meghan Baskerville (Ss. Colman-John Neumann School, Pennsylvania, US) – Meghan has taken on the challenges of teaching digital skills with BSD's backing in 2020. Meghan has embraced new projects and teaching methods when introducing the coding curriculum, demonstrating her adaptability.
Richard Burkhill (The Rugby School, Thailand) – Richard shows adaptability by anticipating his students' needs. Richard inspires creativity in his students by allowing them to modify their work using BSD, creating a learning environment.
Larisa Curran (South Island School, Hong Kong) – Larisa customizes her lessons to her students' interests, enhancing classroom participation. Larisa, a gamer herself, uses BSD to teach her Y10 and Y11 students about real-life game development and media.
Tasha Birtha (Chester Charter Scholars Academy, Pennsylvania, US) – No coding experience? No problem! Tasha began using BSD with no prior coding expertise and is now confident enough to assist her students in building their own projects using real code.

CARE Award Nominees: Resilience
Erich Smith (Hopeworks, New Jersey, US) – In an unexpected year like 2020, Erich managed to keep tech education a priority. For his dedication to encouraging students to develop projects and use BSD's platform to learn digital skills, Erich is a candidate for the Resiliency Award.
Deb Licorish (Haddonfield Middle School, New Jersey, US) – Deb is a hands-on code teacher who uses BSD to reinforce concepts with her students and help them learn ones. In no time, Deb adopts a new curriculum, giving her students digital abilities.
Dalia Alhaddad (Modern Knowledge School, Bahrain) – Dalia, an art and design teacher by training, has learned to code to implement a new technology program for her school. These abilities can help pupils prosper in today's digital world.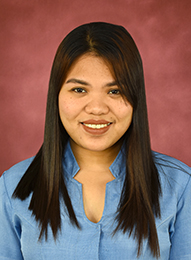 Shasta Quilala (Good Samaritan College, Philippines) – Shasta, a teacher at Good Samaritan Colleges Philippines, has assisted her colleagues and students for over three years by helping them use BSD to teach coding and digital skills. She ensured that teachers were ready to help their students throughout the school closure.
CARE Award Nominees: Empathy
Vinita Saluja (AIT International School, Thailand) – Vinita has used her knowledge in technology and computer science to motivate and guide her colleagues to introduce coding into their classes using BSD. Getting digital skills has never been easier with such help.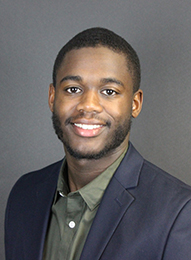 David Ford (Cornerstone Christian Academy, Pennsylvania, US) – BSD helps any teacher in any subject to integrate digital skills into their curriculum and help their students be ready with 21st Century tools. As an example, David incorporated coding projects into his music class for students to showcase their favorite musicians, their studies of influential African American artists, and quiz each other on music trivia.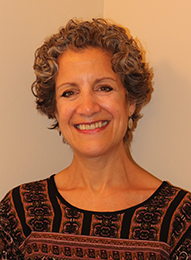 Jackie Mandel (Baldi Middle School, Pennsylvania, US) – Customizing projects and making them relevant for students keeps students engaged, and Jackie takes it to another level. She encouraged her students to develop significant connections to their assignments, even those who were first hesitant.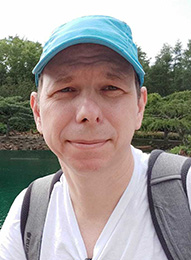 April Jean-Patric (Singapore International School, Hong Kong) – Some April students couldn't attend live sessions due to school closures and internet access limitations. April went above and beyond to ensure these students were not left behind and provided them with advice and assistance.