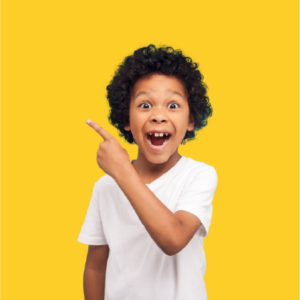 Tech Class Progression
TechReady is a comprehensive program aimed at equipping students with real-world skills including digital literacy, computational thinking, and coding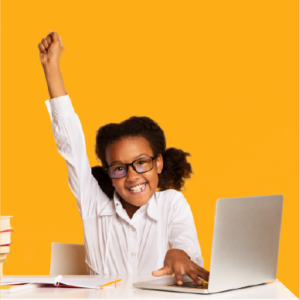 Core Subject Integrated
TechConnected is a collection of 18 guided projects designed to be adapted to any subject, allowing students to customize and focus on content creation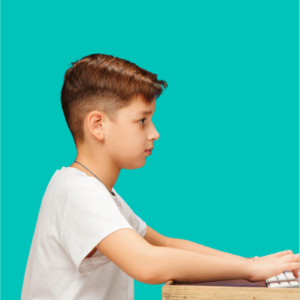 Tech Enrichment Programs
TechNovators courses are designed for out-of-school time, exploring themes like website, game, and app development, as well as VR and AI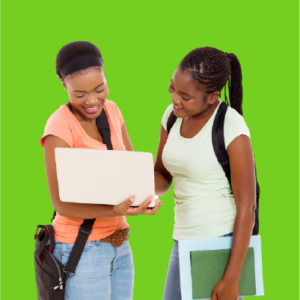 Tech Career Training
TechFuture prepares students for digital careers, developing competency in design, programming, data analysis, digital marketing, and entrepreneurship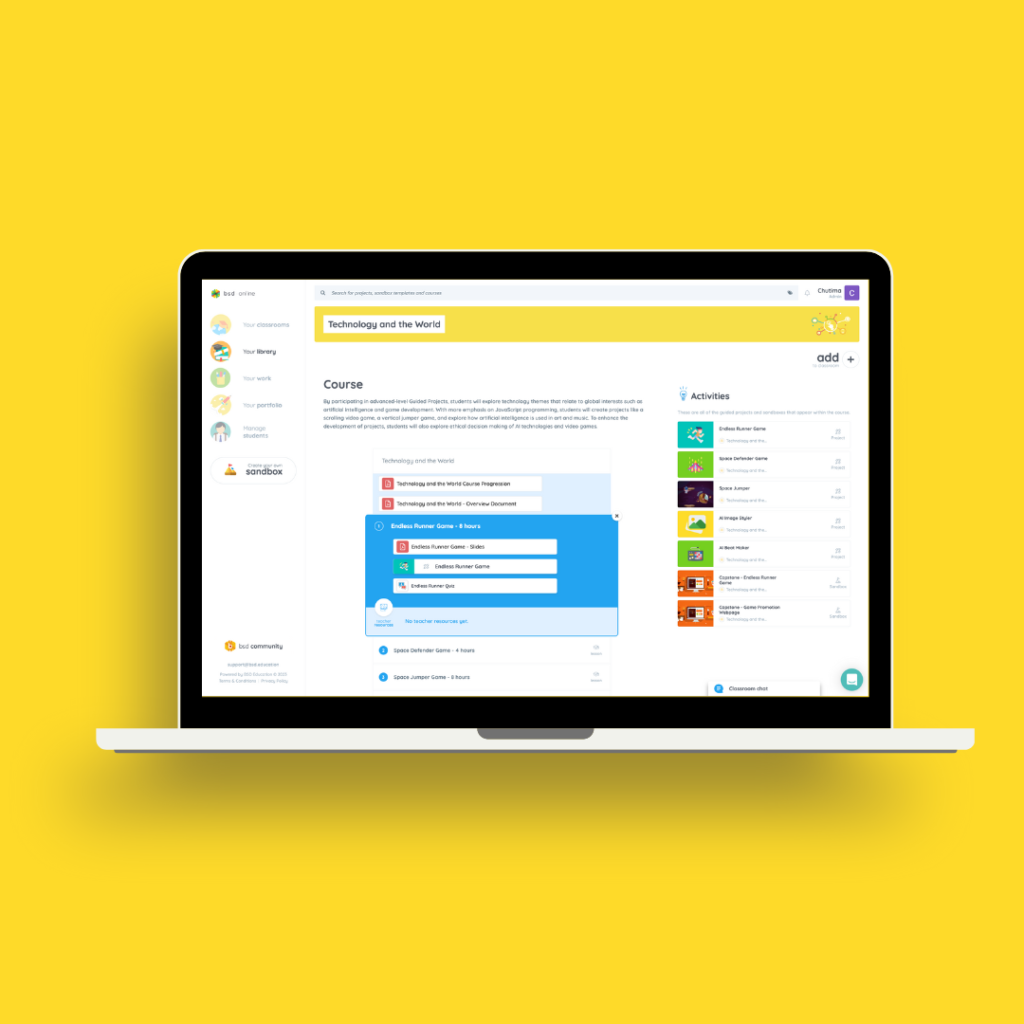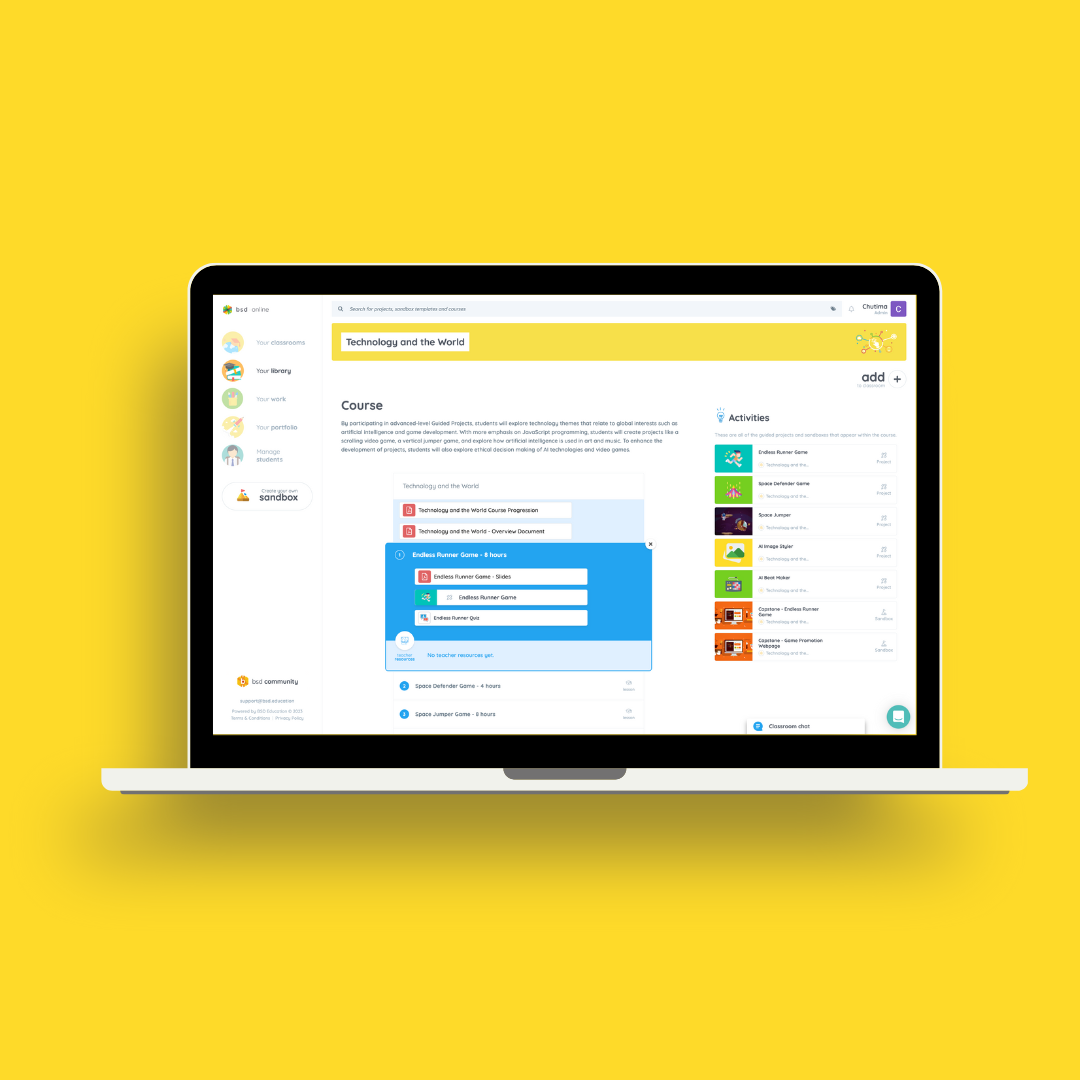 TechReady is a program designed to empower students in developing skills needed for the real world, which involve digital literacy, computational thinking, design thinking, data analysis and understanding of user experience.
Along with these technology-focused skills, TechReady also provides experiences in social-emotional learning, play and self-directed opportunities for students.
TechConnected is made up of 18 guided projects that are designed to be adapted to any subject, allowing students to customize and focus on content creation.
Each TechConnected project can be completed in between 45-90 minutes depending on how students customize the content.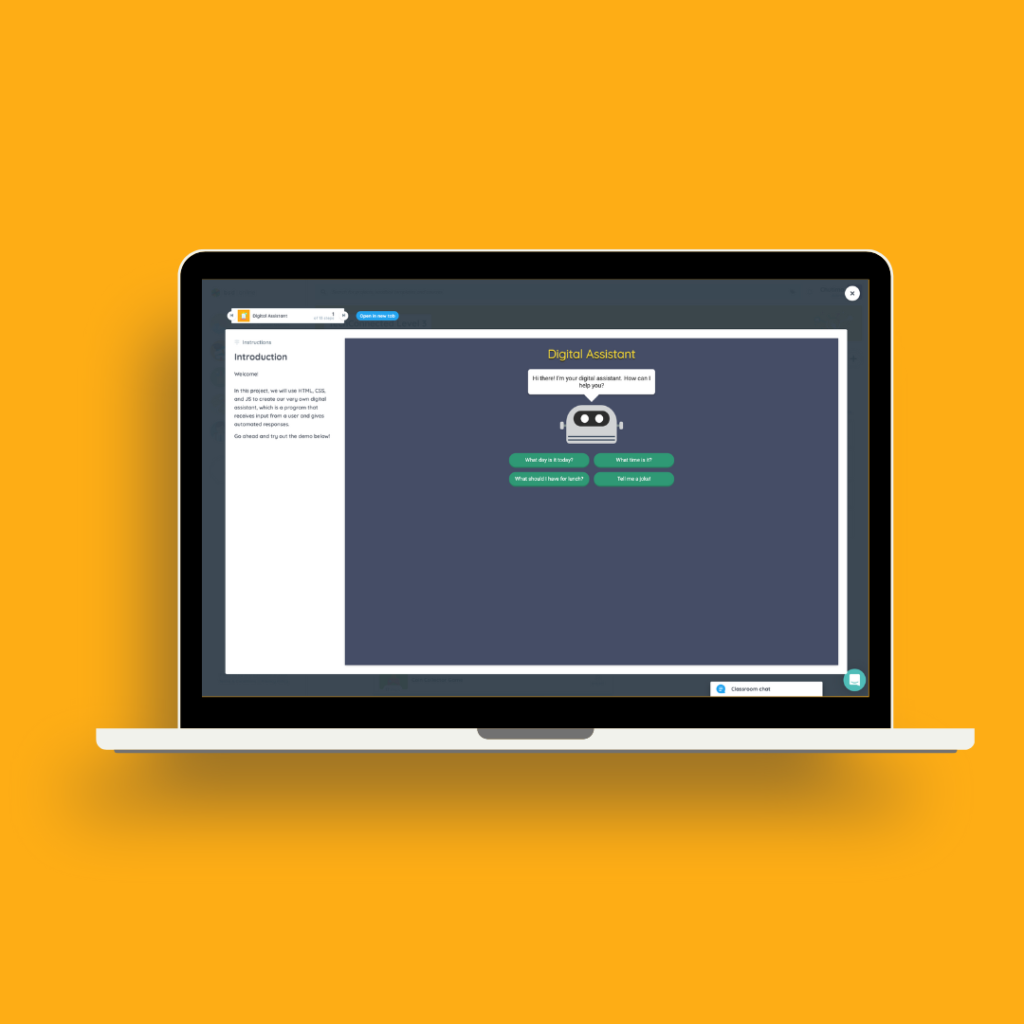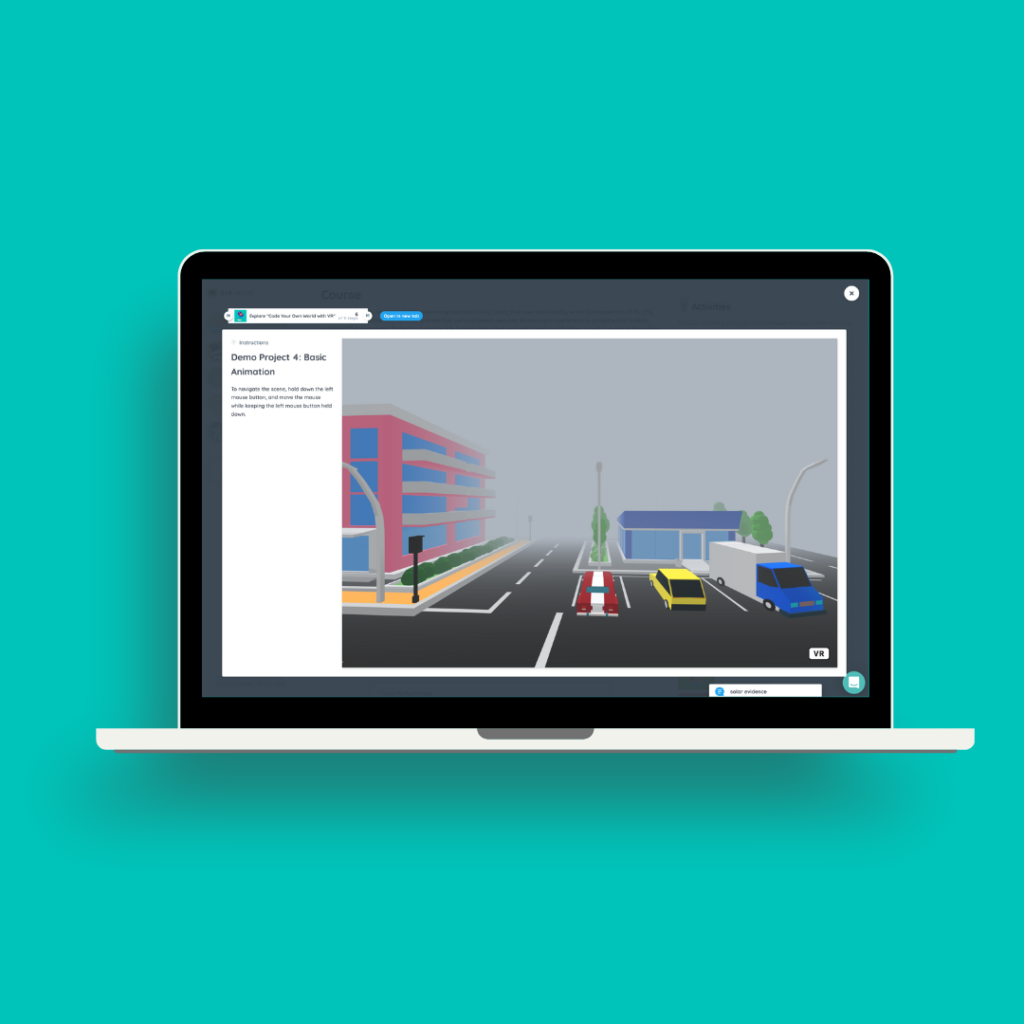 TechNovators courses are designed to be used in out-of-school time environments like camps, clubs, afterschool programs, summer enrichment and other similar uses. Each course is up to 25 hours and explores themes like, website development, game development, App Development, VR and even AI.

Each course is centered around a series of guided projects that students work through to learn new digital skills. Once the guided projects are completed, students can customize their projects and share them as a portfolio of work. Along the way students will learn additional skills in design thinking, computational thinking and digital citizenship.
The TechFuture program is designed to give students, ages sixteen plus, a chance to explore how technology has transformed different digital industries. Students will apply the learning by building real-world projects using industry standard tools.
The six courses cover topics in design, programming, data analysis and organization, as well as digital marketing. Students will apply skills within a range of industry themes and job activities to expand their understanding and opportunities of where their own greatest interests lie related to the world of professional digital industries.
Each course is 40 hours and can be done together in the recommended order (240 hours), or individually. The courses are designed to give students opportunities to practice their skills, project management, as well as communication, digital literacy and digital citizenship. This programme is essential to the modern workplace.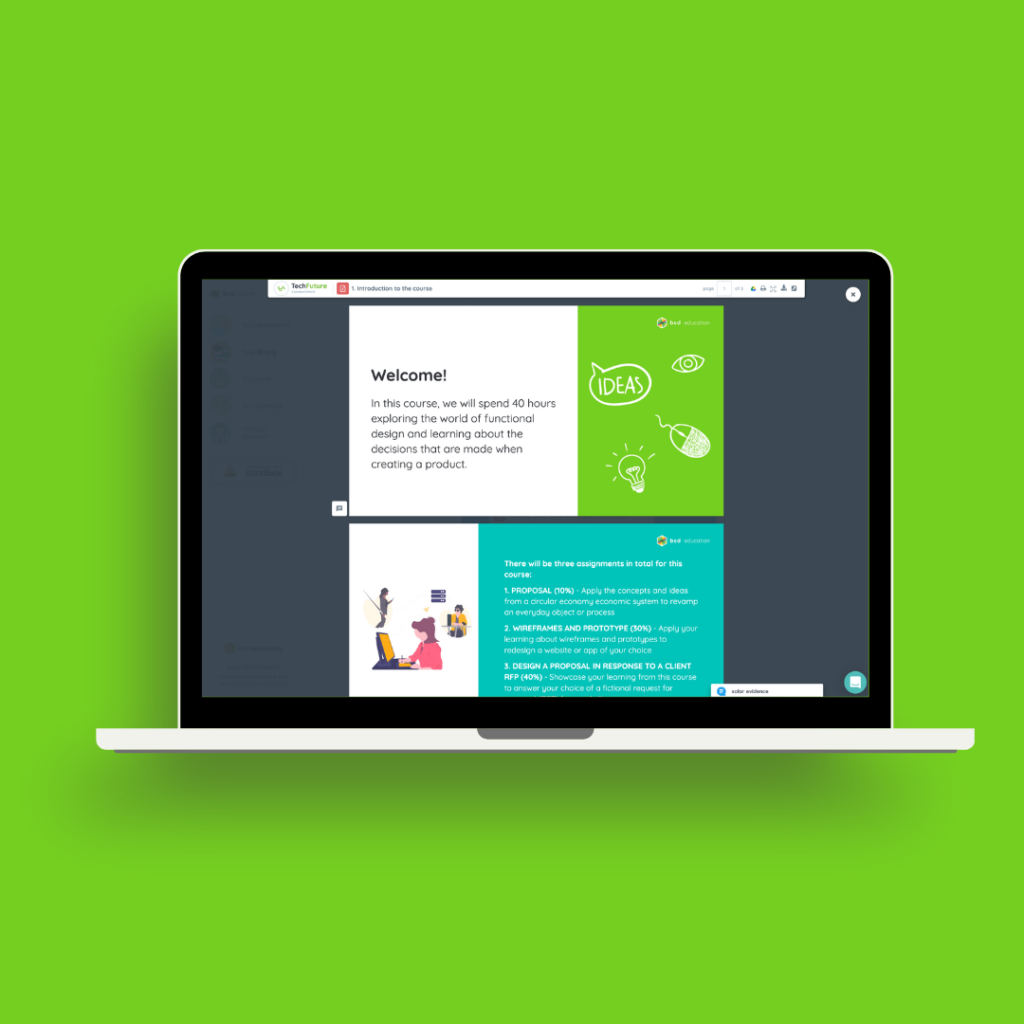 Want to learn How to Build Something Different?
Our turnkey solution provides everything you need from resourses, tools and unrivaled support for you to bring digital skills learning to your classroom.